---
Dr. Haroon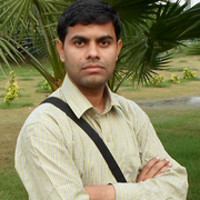 Completed Ph.D. (August 2017)
Email: haroonjamia

Research interests:
Exact Diagonalization studies of quantum dots, Condensed matter physics
Supervisor: Dr. M.A.H. Ahsan
Publications:
Exact diagonalization study of double quantum dots in parallel geometry in zero-bandwidth limit
Haroon, M.A.H. Ahsan
arXiv:1602.03900 [cond-mat.mes-hall]
Electron Transport in T-Shaped Double Quantum Dot System Using Non-Equilibrium Green's Function
Haroon, M.A.H. Ahsan
Advanced Science Letters, 20(7), 1281-1286 (2014).
---